2019 Appeal - ASP Celebrates 130 years
Your support will create a digital archive of ASP's vast collection of astronomy-focused, education materials. Our goal is to raise $25,000 to share our free resources and materials online and support those who reach out to the public.
---
Become one of our special donors and receive a thank you gift for your generous support: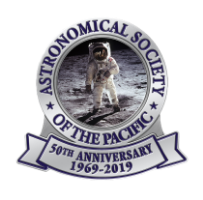 All donors who give $100 or more* will receive a limited-edition 2019 ASP commemorative pin celebrating the 50th anniversary of landing on the moon.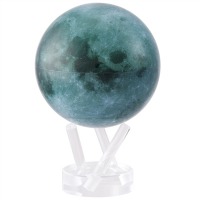 A truly special group of donors of $1000 and up will receive a MOVA globe of our closest satellite*. Using solar technology to rotate, this special Moon globe is 4½" in diameter and weighs 4lbs.
Contact us at 415-715-1400 or email us at membership@astrosociety.org if you do not wish to receive our gifts to you.
*Donation gifts are for donations given within a 12 month period.
Other ways to give: