---
Two solar eclipses will cross the United States within six months of each other on October 14, 2023 and April 8, 2024 – a once in a lifetime event for over 32 million people living inside the path of totality alone.
Fostering a lifelong interest in the cosmos and developing science literacy through the wonder of astronomy has been the core mission of the ASP for almost 134 years. In 1889 a passionate group of amateur photographers and astronomers traveled 100 miles north of San Francisco to witness totality and capture images of the celestial event for the first time. Their profound experience bound the group together, inspiring them to form a new kind of science society – the Astronomical Society of the Pacific (ASP). The group dedicated themselves to sharing their love of astronomy with the public through education and outreach.
Read the full Appeal Letter from ASP CEO, Linda Shore
---
Become one of our special donors to the Fall Appeal and receive a thank you gift for your generous support:
All donors who give $100 or more* will receive a limited-edition 2023 ASP commemorative 1 1/4" diameter pin celebrating the 2023 and 2024 North American Solar Eclipses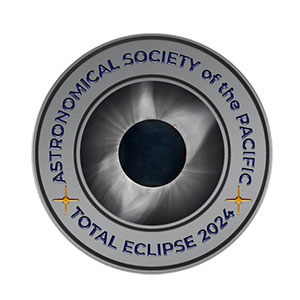 $500 or more* donations will receive the pin and this exclusive Land's End canvas tote with the ASP Logo.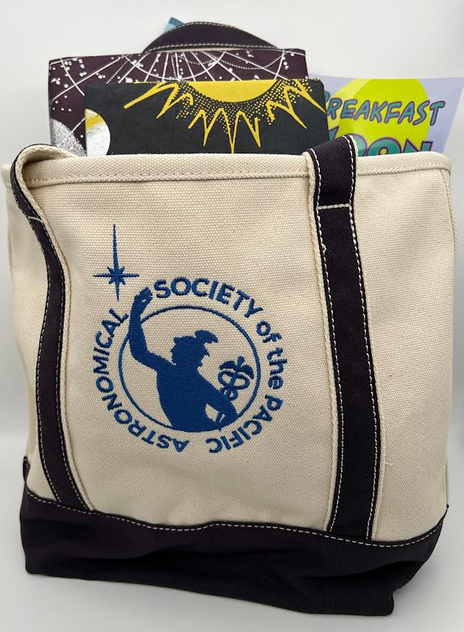 A truly special group of donors of $1000 and up* will receive the pin, the canvas tote, and this very unique bamboo plaid blanket with the ASP logo stitched in one corner as well.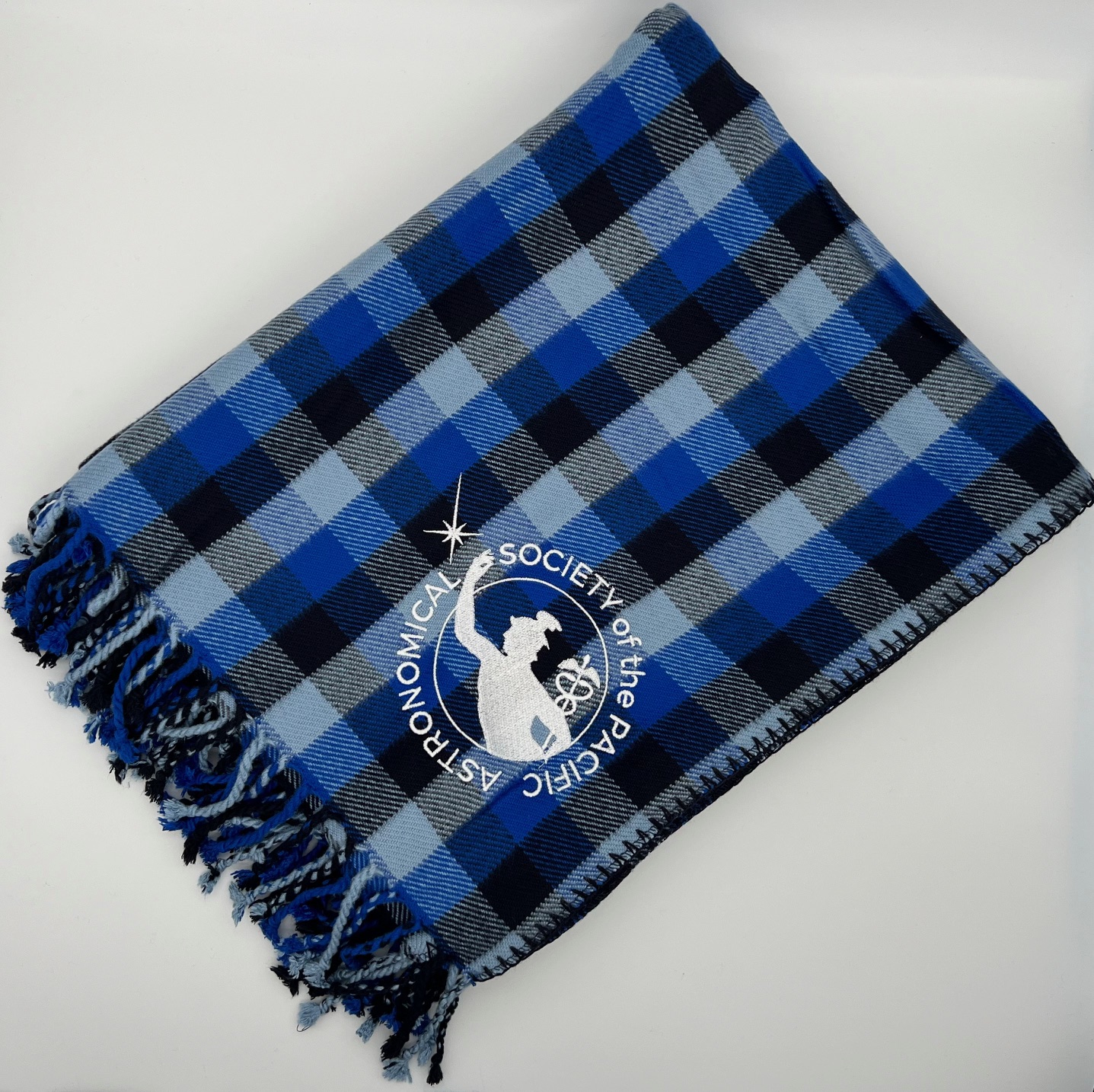 stitching close up: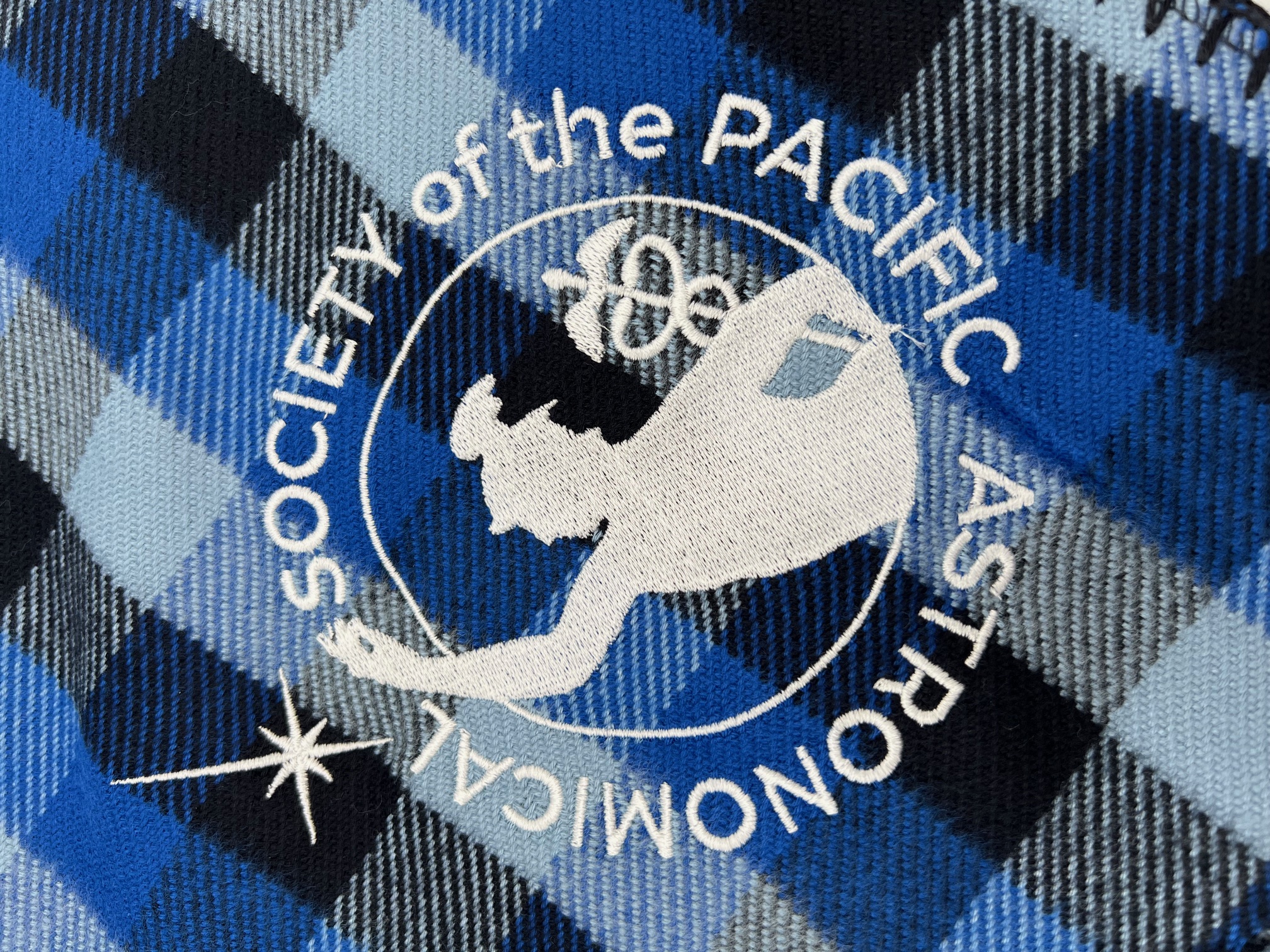 ---
Become a recurring donor for as little as $10 a month.
Contact us at 415-715-1400 or email us at membership@astrosociety.org if you do not wish to receive our gifts to you or you wish to ship it somewhere else.
*Donation gifts are for donations given via this appeal through March 31, 2024. If we do not have your gift in stock at the time of your donation, we will ship to your destination as soon as it is available. Please also note, that our mailer mentioned the tote from L.L. Bean, however it is from Land's End.
---