Astronomy Reversible Canvas Tote
New low price! This reversible, double layered Astronomy Canvas Tote celebrates the night sky with retro artwork. Gift one to your favorite astronomer, your star-gazing buddy, or anyone who loves to look up! 14.5"h x 18"w. 100% recycled canvas.
---
Machine wash cold. Tumble dry low. 
Solid side includes a zippered pocket: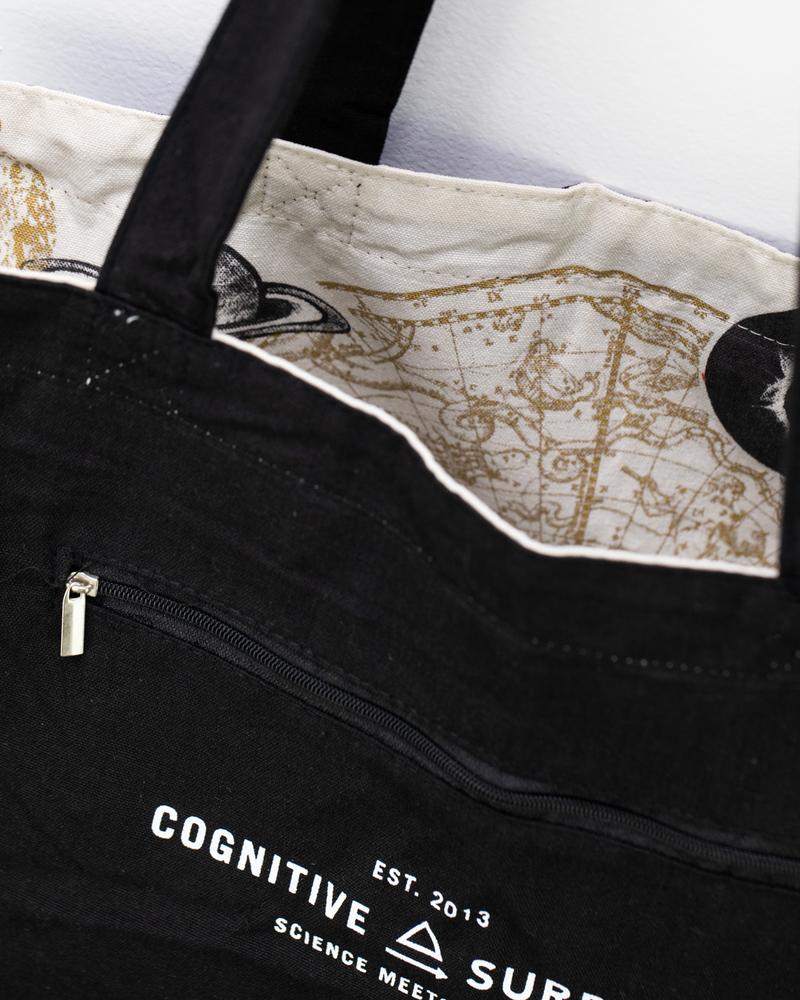 Back side of Image side: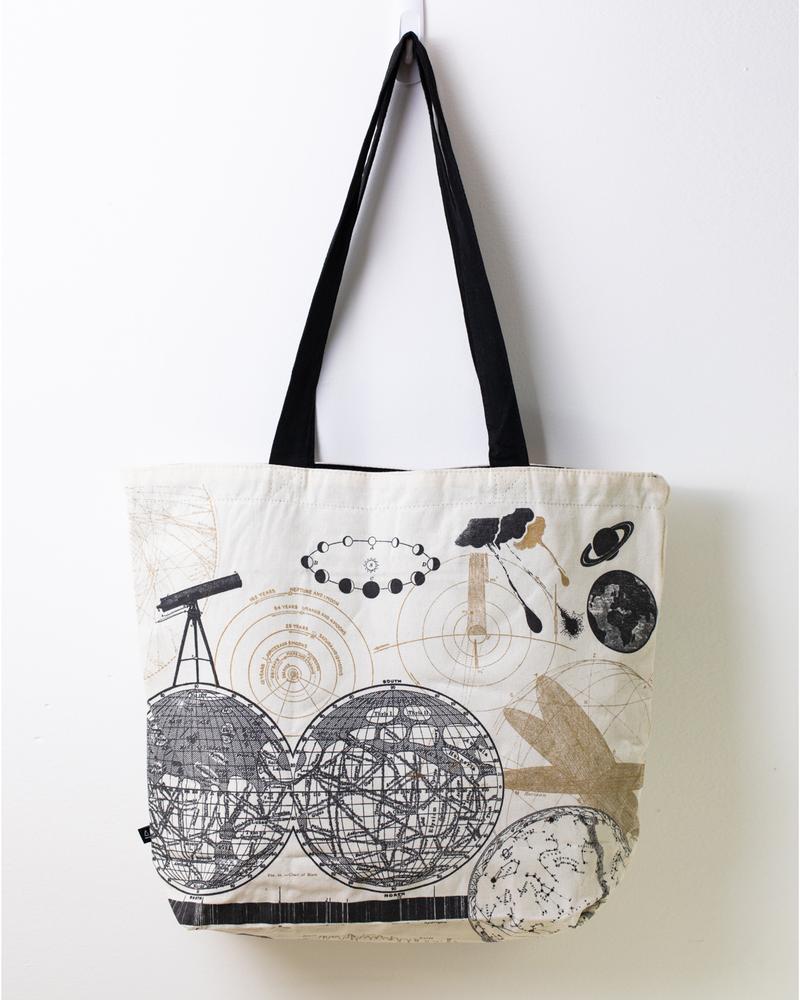 ---