Moonscope: Nancy B's Science Club
Nancy B's Science ClubR MoonScopeTM inspires discovery, helps older kids learn how to use real science tools, gain observing experience, and log their activities.
---
Part of a series of other STEM learning instruments, this MoonScopeTM gives young learners a Sky Gazers Activity Journal giving the user tips on how to use the eyepieces, discover the phases of the moon, and log observations of the moon.
Nancy Balter is a science product designer, former science teacher, and all-around science enthusiast and wants to spread the joys of science to kids everywhere. By giving them the tools they need to get started, activities that demonstrate how much fun science can be, she wants to inspire would-be scientists to make a career out of loving science.
Best for kids 4th – 7th Grade
Specifications:
MoonScope with magnification range from 18x to 90x
4mm and 20mm all-glass eyepieces
Finder scope
Moon filter
Tripod with built-in red LED light to read journal and moon map in the dark
22-Page journal full of astronomy activities
MoonScope measures 15.5"L x 3.25"W x 7"H.
Journal measures 8.5"W x 8.5"H.
Requires 2 AAA batteries (not included).
Supports STEM: use scientific tool, observe celestial bodies, gather, record, evaluate data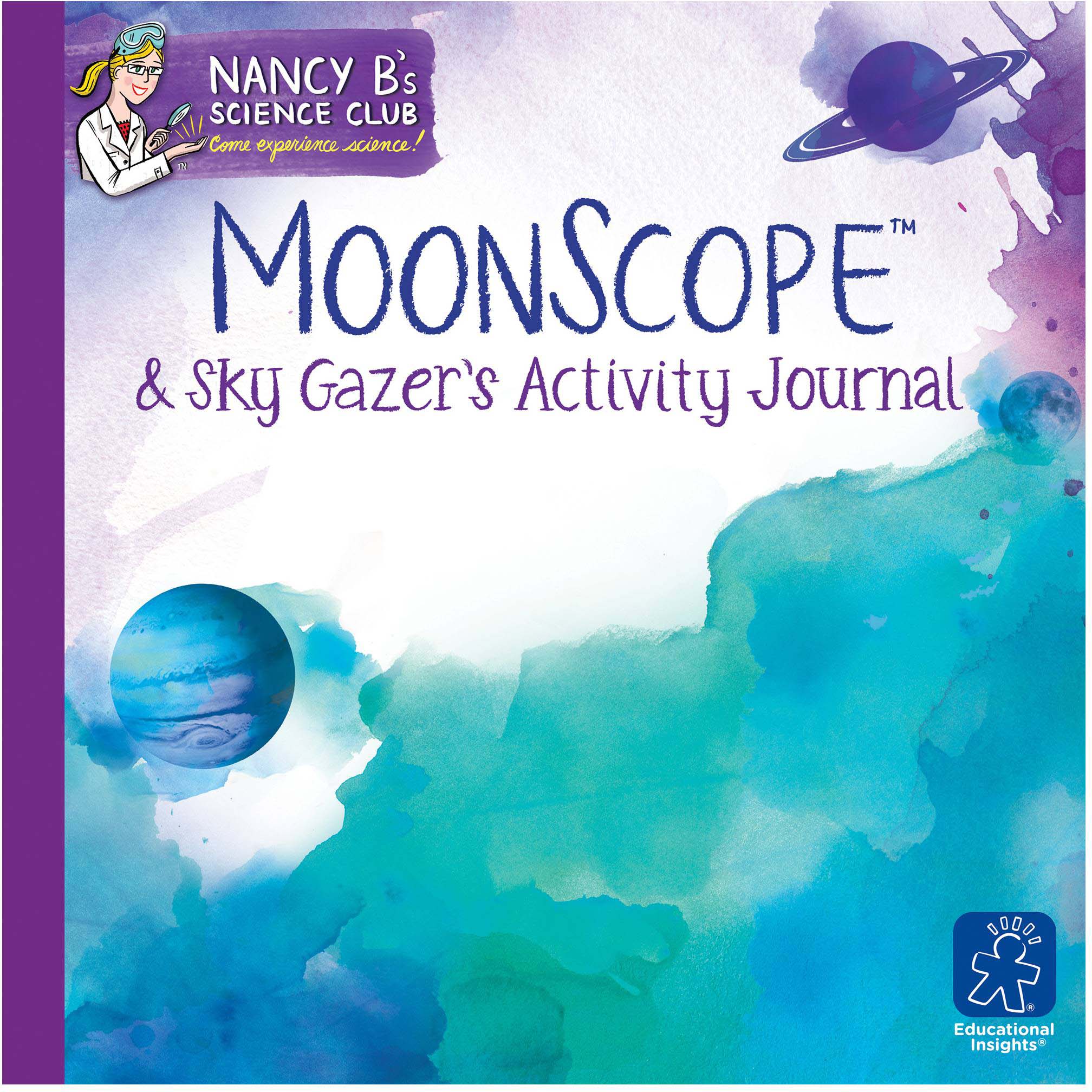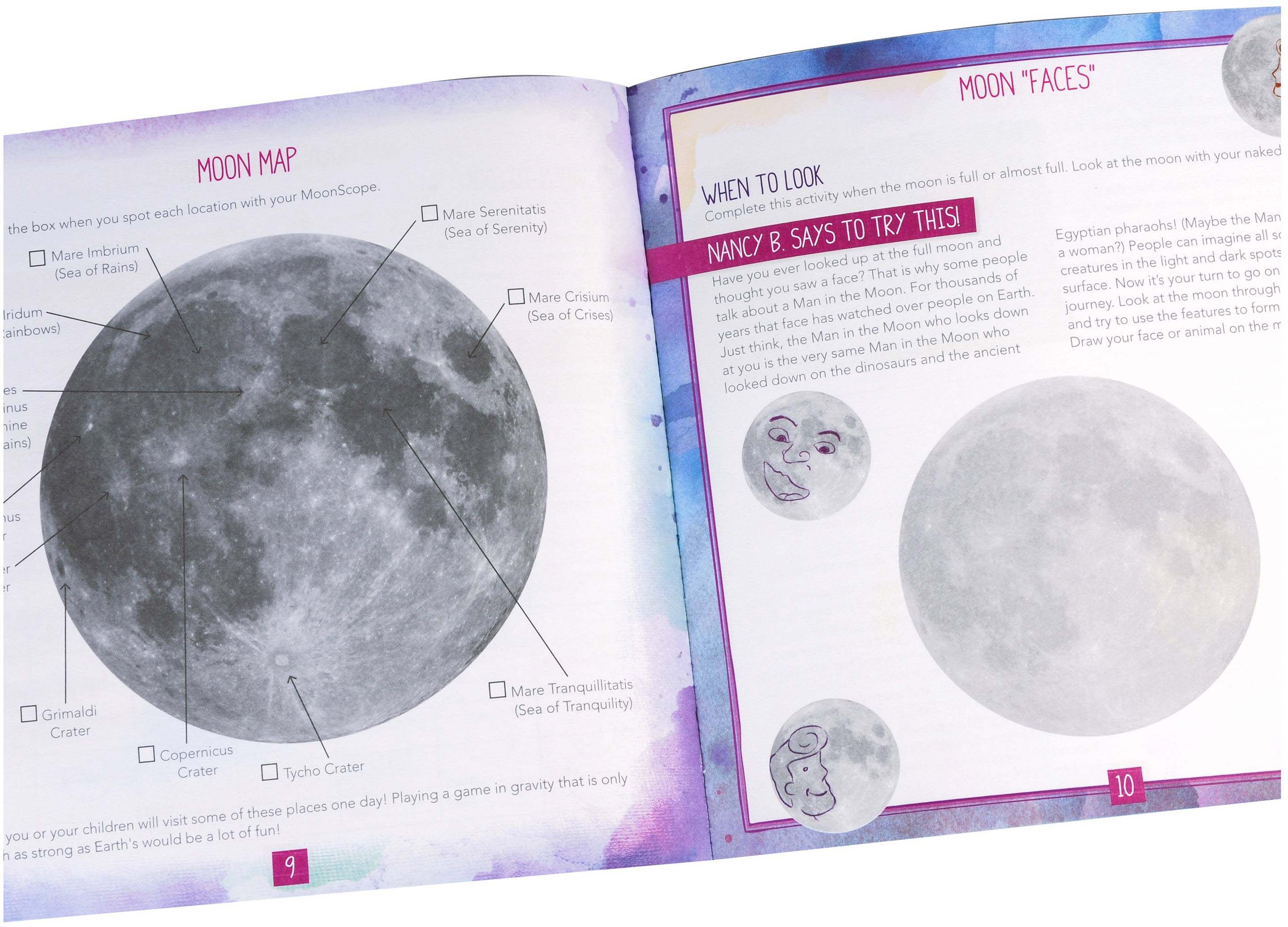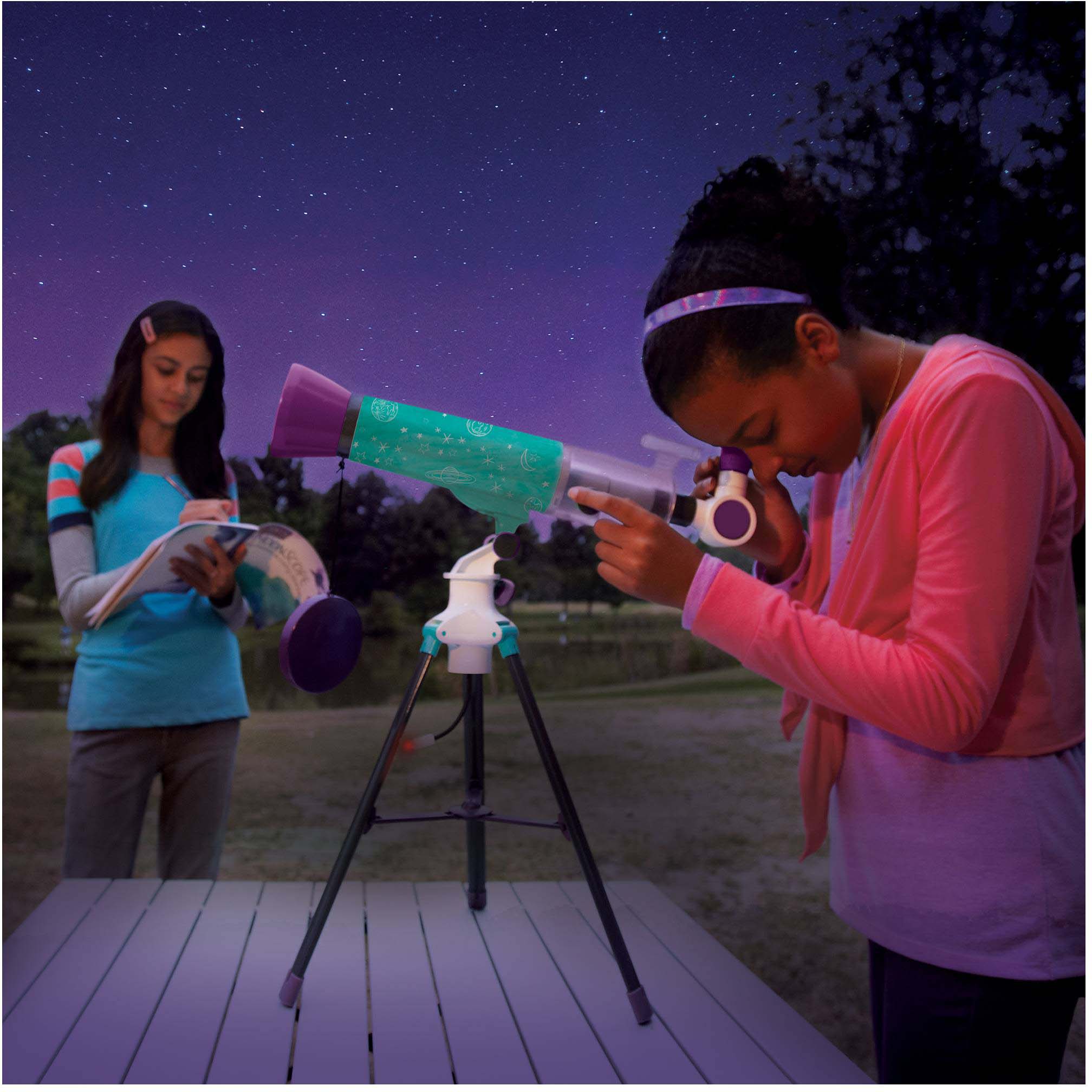 Save