Set of Moon Cards: Exploring Moon Phases & Moon Stories
These two card sets are the perfect pairing for sharing stories and facts about the moon with families and groups as you create events to celebrate the 50th anniversary of landing on the moon. Both are printed on sturdy card stock and include a ring for ease of carrying. More Info.
---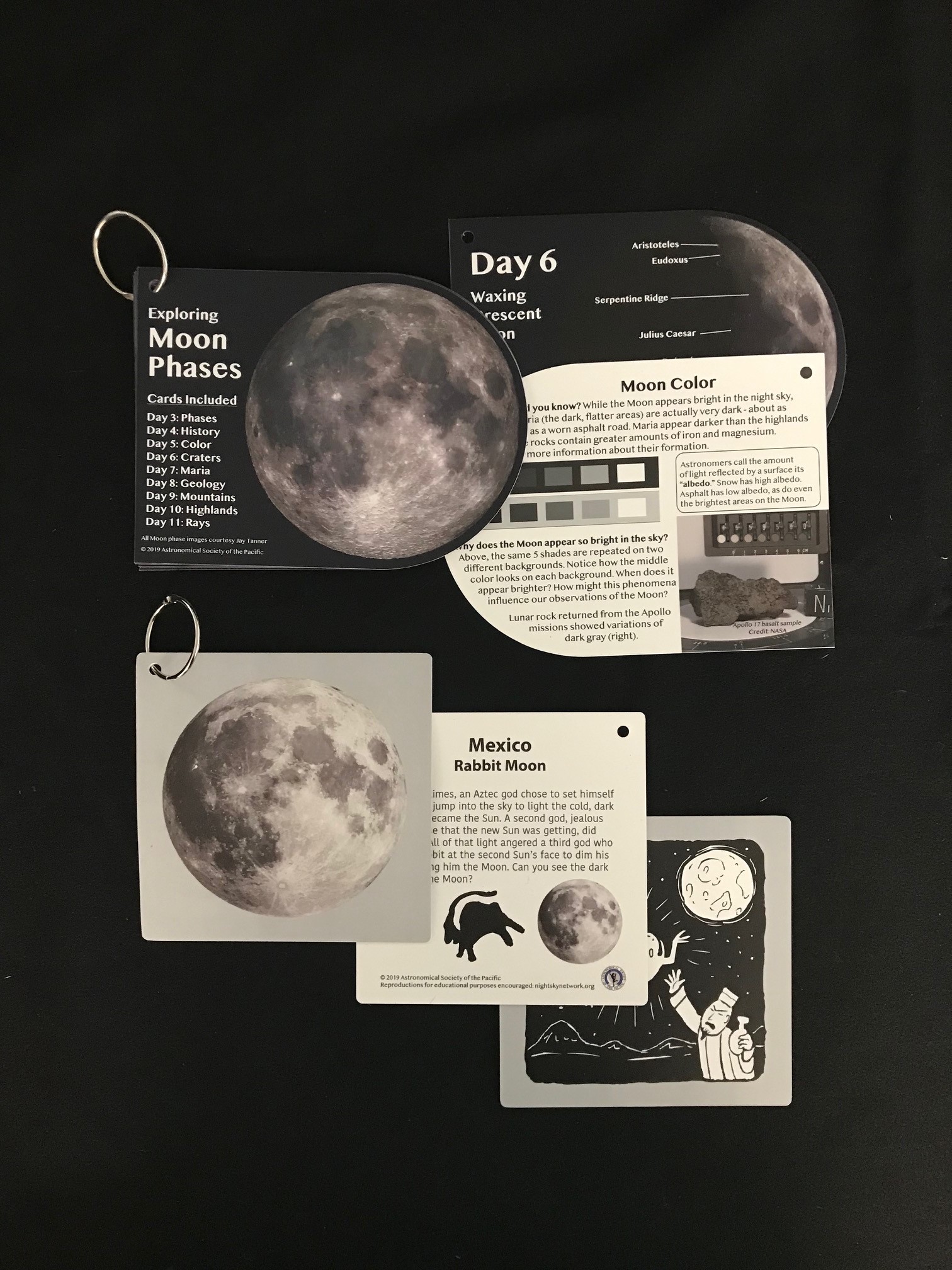 Moon Stories from Around the World offers 7 stories from 7 countries sharing how cultures have observed the shapes on the face of the moon and created characters and moral tales. These short stories will help you bring life to the Moon as you observe.
Exploring Moon Phases includes 9 separate phases of the Moon, identified features, and a mix of history and lunar geology facts as you explore each day.
These cards are also featured in our small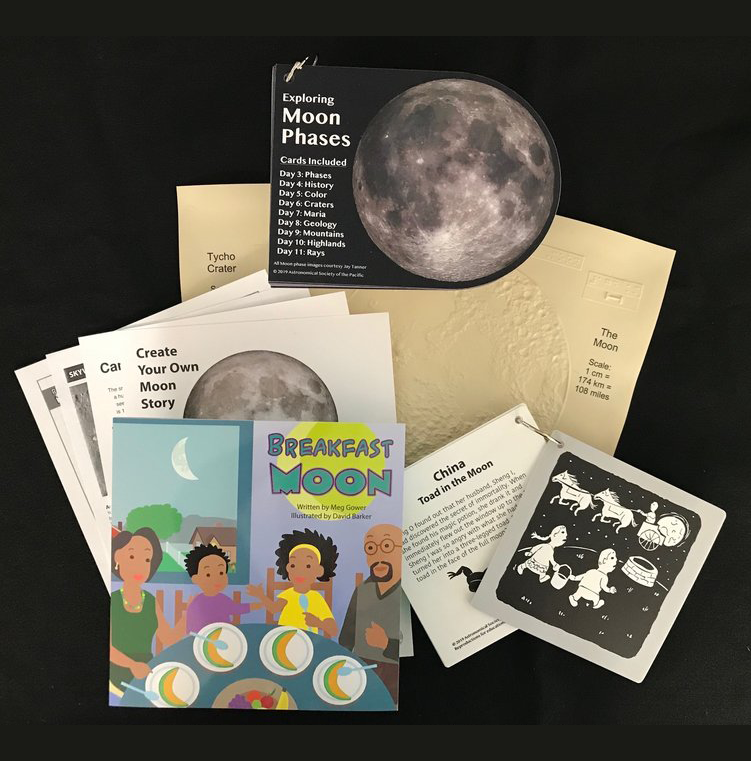 and large Moon Activity Kits