---
Labels identify nearly 300 common star names and more than 550 Bayer (Greek-letter) star designations. Also included are 109 Messier and 109 Caldwell deep-sky objects.
All this is portrayed against a celestial-coordinate grid, all 88 constellations and their boundaries, and an ecliptic line annotated with both degrees and the Sun's location throughout the year. (Note: the globe is not internally illuminated.)
12" diameter with acrylic pedestal base and information sheet.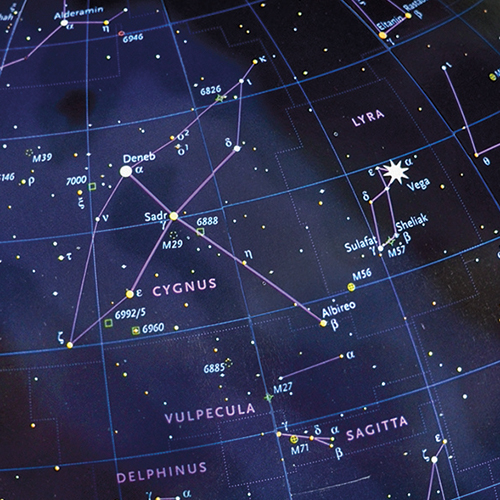 Save