Solar Snap - The Eclipse App
The safe and innovative way to easily photograph an eclipse with your phone!
---
American Paper Optics is Introducing the brand new Solar Snap- The Eclipse App
In partnership with Amercian Paper Optics, the ASP is offering this exciting new product to be ordered and shipped direct from the Vendor. The ASP will receive a portion of the proceeds in support of ongoing education programs at the ASP. Your order will take you out to the website.
The Solar Snap is one of the easiest and safest way to take pictures of an eclipse with your phone. Created by former Hubble Space Telescope Astronomer, Dr. Doug Duncan and friend of the ASP, this safe and innovative Solar Snap kit has everthing you need. Simpy download the provided app, attach the solar filter to your phone and you are ready to capture some eclipse magic!
Proudly MADE IN THE USA, the Solar Snap is an amazing value and comes with 2 of everything, making it the perfect eclipse item to share with others. It's time to get snapping!
SNAP IT! SHOOT IT! SHARE IT!
"Solar Snap Kit" comes with:
2 Solar Snap Camera Filters
2 Safe Solar Eclipse Glasses
Free Eclipse Photo App (iPhone and Android)
2 Velcro sets
Only $12.99
Order Here directly from American Paper Products
IMPORTANT NOTE: Please do not add this product to your basket below as it will not be part of your order. You will need to order this product separately and directly by clicking "Order Here" above.
Image of Annular Ecipse October 14, 2023 from Fremont, CA at 78% of totality using Solar Snap on an iPhone 13.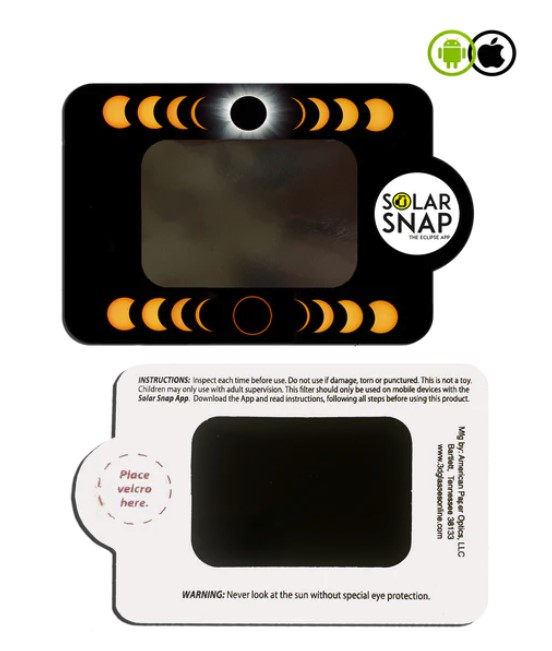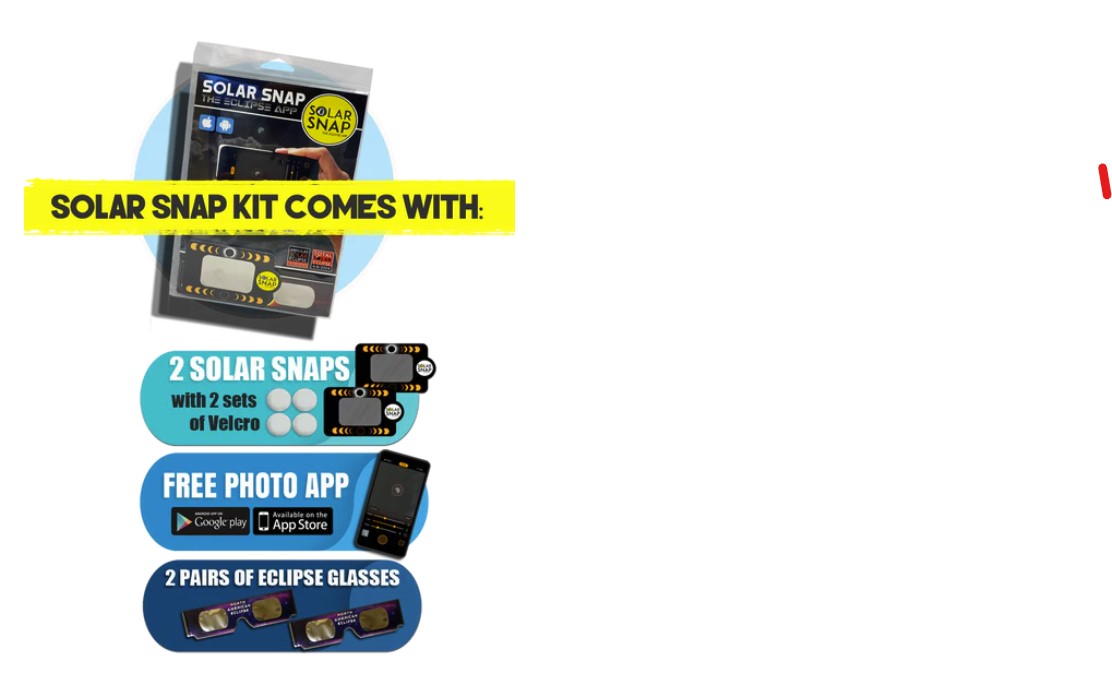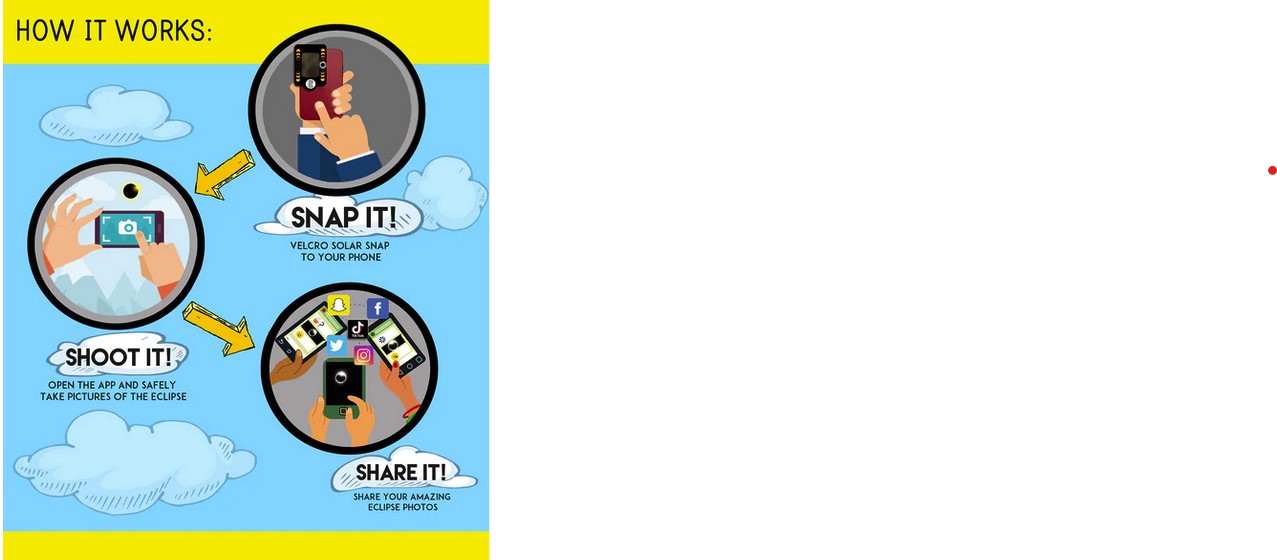 Please do not add this product to your basket. It is not available from the ASP and it is not free. You have to click "Order Here" above. Thank you!
---