Astronauts: Women on the Final Frontier - A Graphic Novel
The first women in space are celebrated in this graphic novel by Jim Ottaviani and illustrator Maris Wicks.
---
Humor and drive are captured as the author illustrates how the Soviet space program put the first female astronaut, Valentina Tereshkova into space. 2020, 176 pages, 9-11 yrs
"Readers will be intrigued and inspired to dive into further research to understand some of the jargon and learn more about the women profiled here... A stellar addition to all collections." ―School Library Journal
Jim Ottaviani has written fifteen (and counting) graphic novels about scientists. His books include Naturalist (with E.O. Wilson), Astronauts: Women on the Final Frontier, Hawking, The Imitation Game, a biography of Alan Turing, Primates, about Jane Goodall, Dian Fossey, and Biruté Galdikas; and Feynman, about the Nobel-prize winning physicist, artist, and raconteur. His books are New York Times bestsellers, have been translated into a dozen languages.
Sample pages: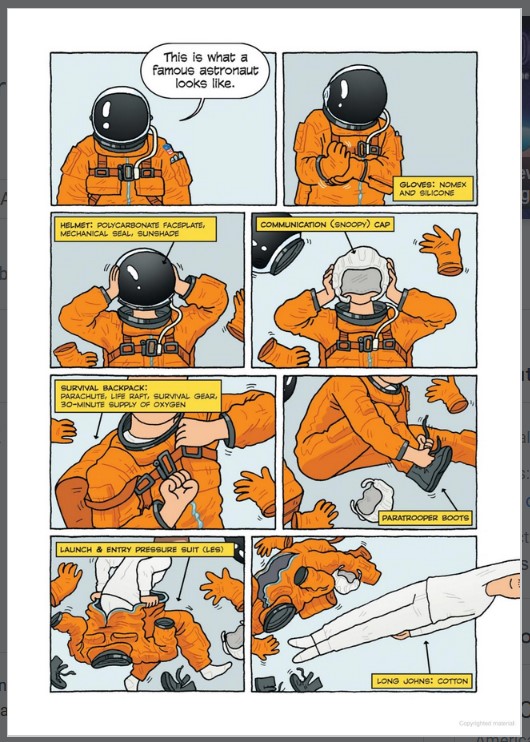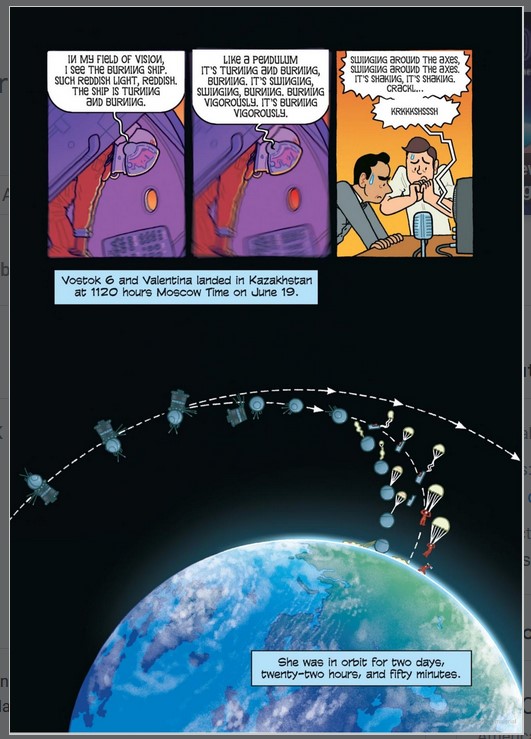 ---