Zita the Space Girl (3 vol. set)
Zita the Spacegirl is a fun, captivating tale of friendship and redemption. When her best friend is abducted by an alien doomsday cult, Zita leaps to the rescue and finds herself a stranger on a strange planet taking on the role of intergalactic hero. 2018. Ages: 8-11 yrs
---
The 3-volume series will take you on a journey with Zita as she faces whimsical, eye-catching, Miyazaki-esque monsters, doppelgängers, space whales, & doomsday cults. Before long, aliens in all shapes and sizes don't even phase her. Neither do ancient prophecies, doomed planets, or even a friendly con man who takes a mysterious interest in Zita's quest. Poster included in this box set of 3 stories.
"Zita is funny and intriguing and hooks you right away. I like the little blue guys - they're so mischievous!" - Ace, 11 years
Inside Page Sample: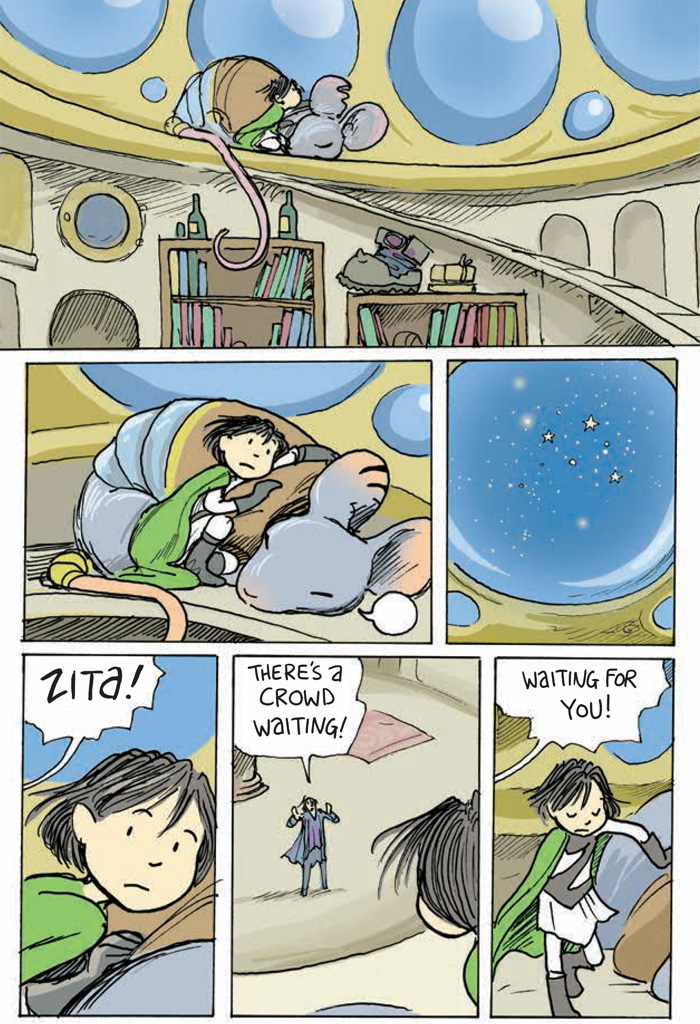 Ben Hatke, an American cartoonist, is the author and illustrator of the New York Times–bestselling Zita the Spacegirl trilogy graphic novel books , the picture books Julia's House for Lost Creatures and Nobody Likes a Goblin, and the graphic novels Little Robot and Mighty Jack. He lives and works in the Shenandoah Valley with his wife and their boisterous pack of daughters.
Vol 1: Zita the Spacegirl
Zita the Spacegirl is a fun, captivating tale of friendship and redemption. When her best friend is abducted by an alien doomsday cult, Zita leaps to the rescue and finds herself a stranger on a strange planet taking on the role of intergalactic hero.



Vol 2: Legends of Zita the Spacegirl

Zita is determined to find her way home to earth, following the events of the first book. But things are never simple, and certainly never easy, in space.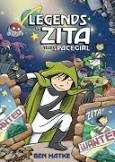 Vol. 3: The Return of Zita the Spacegirl

Zita the Spacegirl has saved planets, battled monsters, and wrestled with interplanetary fame. But she faces her biggest challenge yet in the third and final installment of the Zita adventures.

---