1 Yardstick Eclipse Activity Kit (set of 5 activities)
Why do solar or lunar eclipses happen? Our most sought after activity is created by the ASP and available in a grab-and-go portable version for use in both formal and informal settings to help us answer this common question and more. Packaged in two sizes: set of 5 or set of 100. Perfect for group settings.
---
Prepare your students and communities for the upcoming 2023 and 2024 Solar Eclipses!
Updated kit now includes 4 binder clips per activity to keep the ruler steady at the folds.
Bulk order lead time is 8 weeks. Please contact us for all bulk orders above 20 Kits (100 individual activities) for pricing options and lead time. service@astrosociety.org
All international orders and orders to Hawaii or Alaska, please contact Customer Service service@astrosociety.org for shipping prices.
Images and Activity Downloads: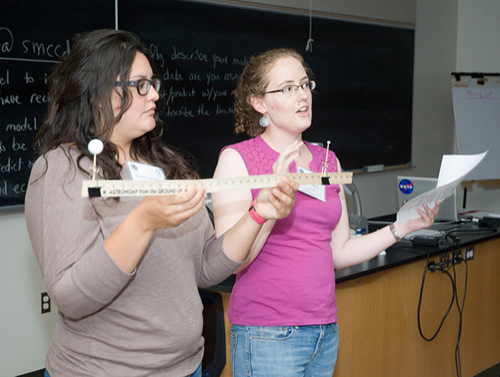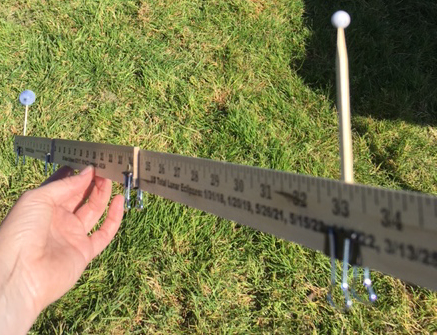 We've found the perfect materials for students and participants to explore solar and lunar eclipses kinesthetically. This activity also comes with an easy-to-use facilitation card that prompts the facilitator with active questioning examples to encourage learning through discovery by children and adults alike.
Educators can use this activity to model eclipses outside on a sunny day or in a room with one bright light. Depending on the level of investigation, this activity can take between 10–45 minutes. Ages 7 and up.
1 Kit = 5 Activities (Domestic shipping is included)

Set of 20 Kits = 100 Activities (Domestic shipping is included)

Download the activity instructions to help you use this kit and answer "Why do Eclipses Happen?"
View the Yardstick Eclipse video.
Save
Save
Save
Save
---