Celestron FirstScope
Back in stock! FirstScope, by Celestron, is an ideal entry level astronomical Dobsonian-style telescope from a telescope maker famous for its quality Schmidt-Cassegrain telescopes and signature Orange tubes. The FirstScope, offers a high quality 76mm reflector optical tube, on a manual alt-azimuth mount, is portable and lightweight making it easy to store and transport. Comes with Starry Night Software. See details below. 2-year warranty.
---
ASP Staff Pick
The Celestron FirstScope is a great scope for both young beginners and curious parents! It's small and easy for young astronomers to carry to their favorite observing spot, plus its simple and robust design makes it easy to set up and point to the Moon and bright planets and stars. The FIrstScope is powerful enough to see craters on the Moon, double stars, the moons of Jupiter, and even, with help from the second high-power eyepiece, a glimpse of Saturn's rings! " --- Dave Prosper, Night Sky Network Administrator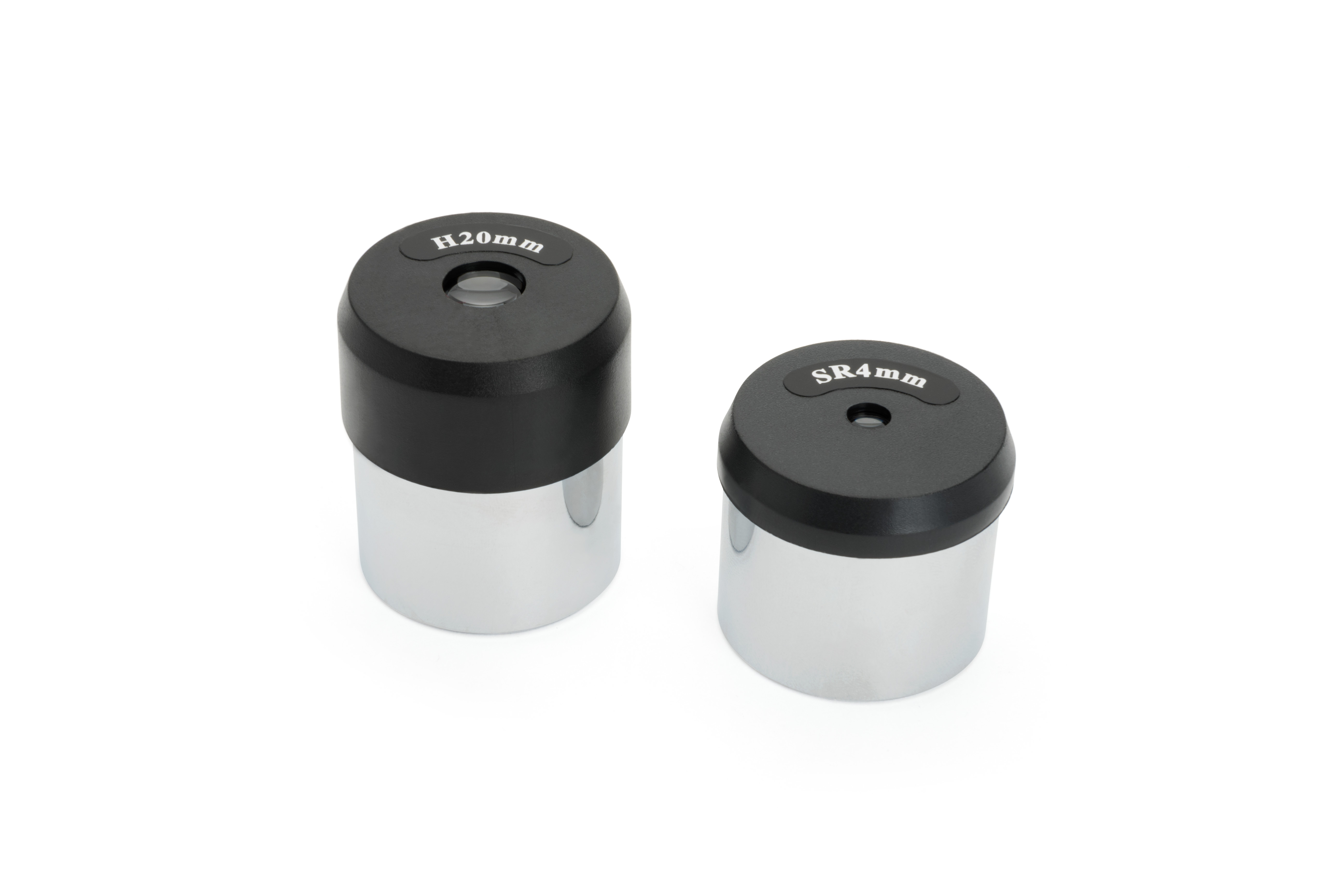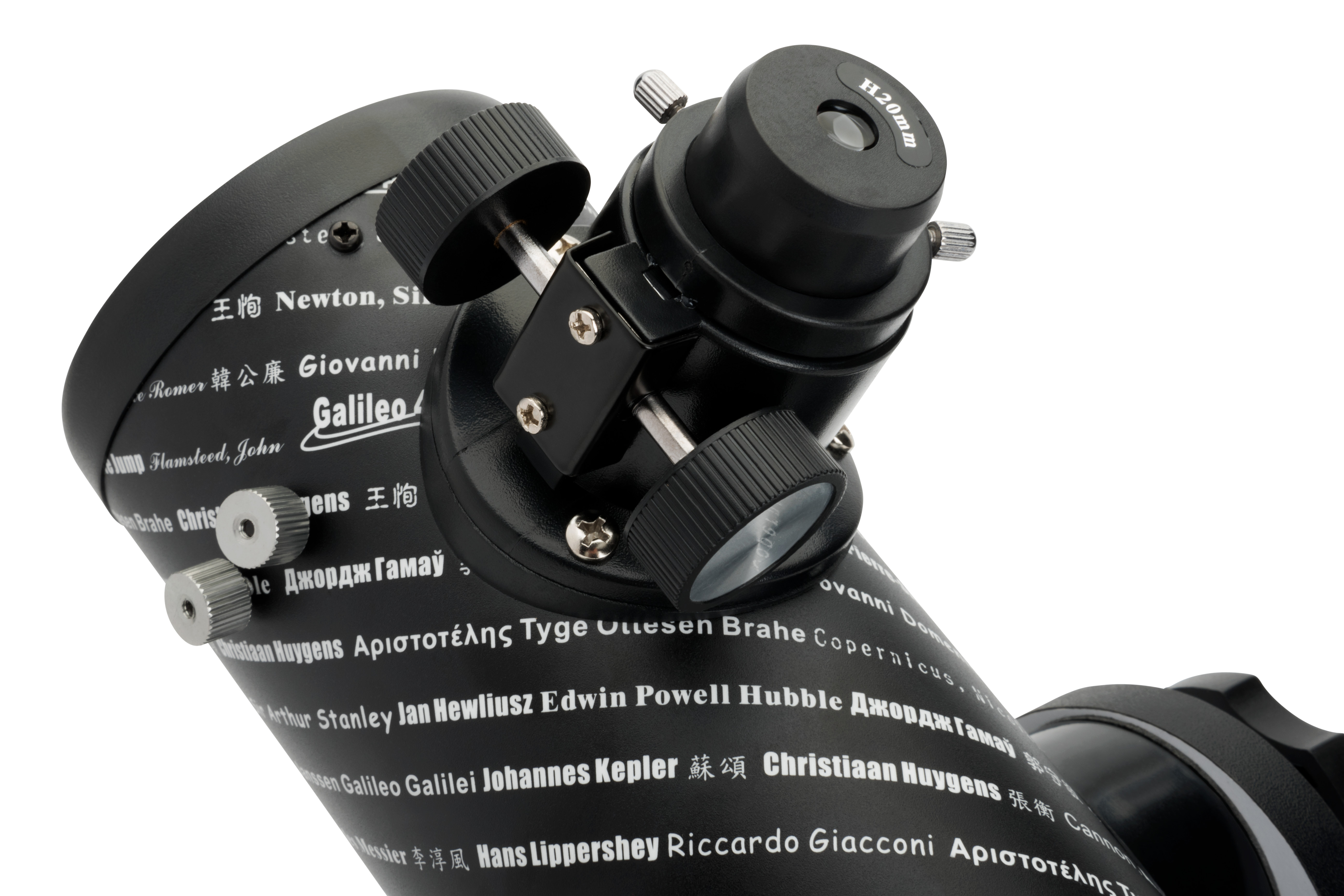 About the FirstScope:
The viewing experience is a snap! With the assistant of a guide book or star chart, beginners simply navigate the night sky by moving the tube in the direction of their desired object. Offered with this perfectly priced telescope, is Celestron's Starry Night*, a Planetarium software package which provides easy-to-understand explanations and impressive visuals of all kinds. Learn more about extra solar planets imagery, 3D Star rendering, observation planning, telescope control, multiple-panel printing, and much more.
* About Starry Night:
Celestron Starry Night is the premier astronomy software to help you observe our  Solar System and thousands of other celestial objects. It takes you on a guided tour of our Solar System's past, present, and future, and can even model exactly how the night sky will appear from your own backyard, a neighboring town, or anywhere on Earth.
The deeper you delve into Starry Night the more you gain from each observing session with your telescope. FirstScope comes with the Basic Edition (retailed at $79.95 offering incredible renderings & precise positioning of over 36,000 targets. The DeepSky object database offers information about the best celestial objects to view based on your time and location. The Interactive SkyGuide helps you learn about those 36,000+ targets with interactive tutorials.
Stay on top of upcoming astronomical events such as conjunctions, meteor showers, eclipses, and more
Plan upcoming night under the stars with the sky calendar, map, and location features.
On cloudy nights or when your vision is impaired, enjoy Starry Night and see how the sky would look at any time in recorded history or in the future (4,713 BC to 3,000 AD).
With one click, gain a perspective of what the universe looks like from another planet or one of its moons!
Package includes a 192-page illustrated astronomy book PDF and a comprehensive 146-page User's Guide PDF.
Computer requirements: Windows 10 or higher / macOS 10.10 - 10.14. 1GHz or higher processor, 1 GB RAM and 12 GB of hard disk space. 128 MB OpenGL 1.4 capable graphics card.
---