Safe Solar Viewers - Folding/Best for eye-glass wearers
Perfect for safe daytime solar viewing and searching for sun spots, our plastic glasses feature high quality and protective optics and are CE certified. Enjoy the ease of wearing these over prescription glasses, and store them in the micro fiber pouch for safe future eclipses or sunspot viewing.
---
Constructed from scratch resistant black polymer, each lens boasts an optical density of 5 or greater. They provide the ultimate in protection from harmful solar radiation filtering out 100% of harmful ultra-violet, 100% of harmful infrared, and 99.999% of intense visible light. Viewers enjoy a sharp, orange-hued image. Ages 8 and up; adult supervision recommended.
Safe Solar Glasses are ISO and CE Certified and ABSOLUTELY SAFE FOR DIRECT SOLAR VIEWING.
Includes a glasses lanyard and a micro fiber pouch for storing and cleaning your Eclipse Glasses.
If you don't wear glasses, you may prefer the wrap-around style safe solar "glasses":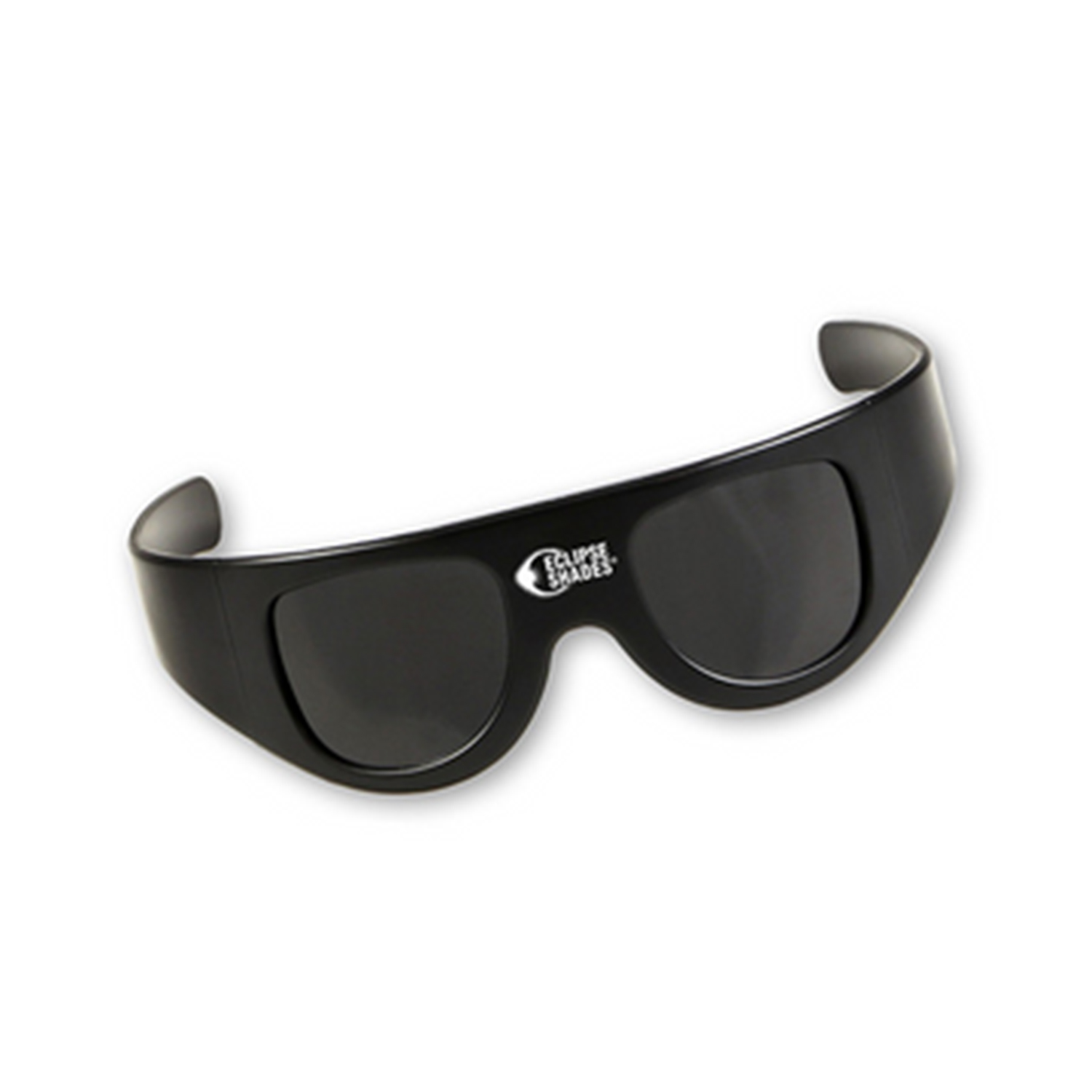 ---