Breakfast Moon (8.5" x 8.5" Paperback)
The ASP introduces its first book for engaging young budding astronomers! Written by Meg Gower & illustrated by David Barker, Breakfast Moon is an engaging storybook featuring Mae & her younger brother Arthur looking for the moon each morning & recording their observations in their Moon Journal. Developed in partnership with early childhood educators & developmental psychology researchers, the story encourages children to be scientists by observing the world around them. 64 pp. Ages 4–8.
---
The illustrations in Breakfast Moon accurately depict the shape and position of the moon over the course of several days. The book includes blank Moon Journal pages so that the readers can record their own observations of the moon's changing phases. The story and illustrations were developed in partnership with early childhood educators and developmental psychology researchers through the ASP's My Sky Tonight program, funded by the National Science Foundation.
Story Summary
Mae and her younger brother, Arthur, look for the moon in the sky each morning and then record their observations in their Moon Journal. The shape of the moon gives Mae ideas for which foods to eat for breakfast, while Arthur is hungry for adventure. One morning, the children wake up to a thunderstorm, with dark clouds blocking their view of the moon. How will they choose their breakfast food? But Mae and Arthur look back at their journal entries and discover a pattern!
You might be interested in the library-size 12" x 12" Breakfast Moon.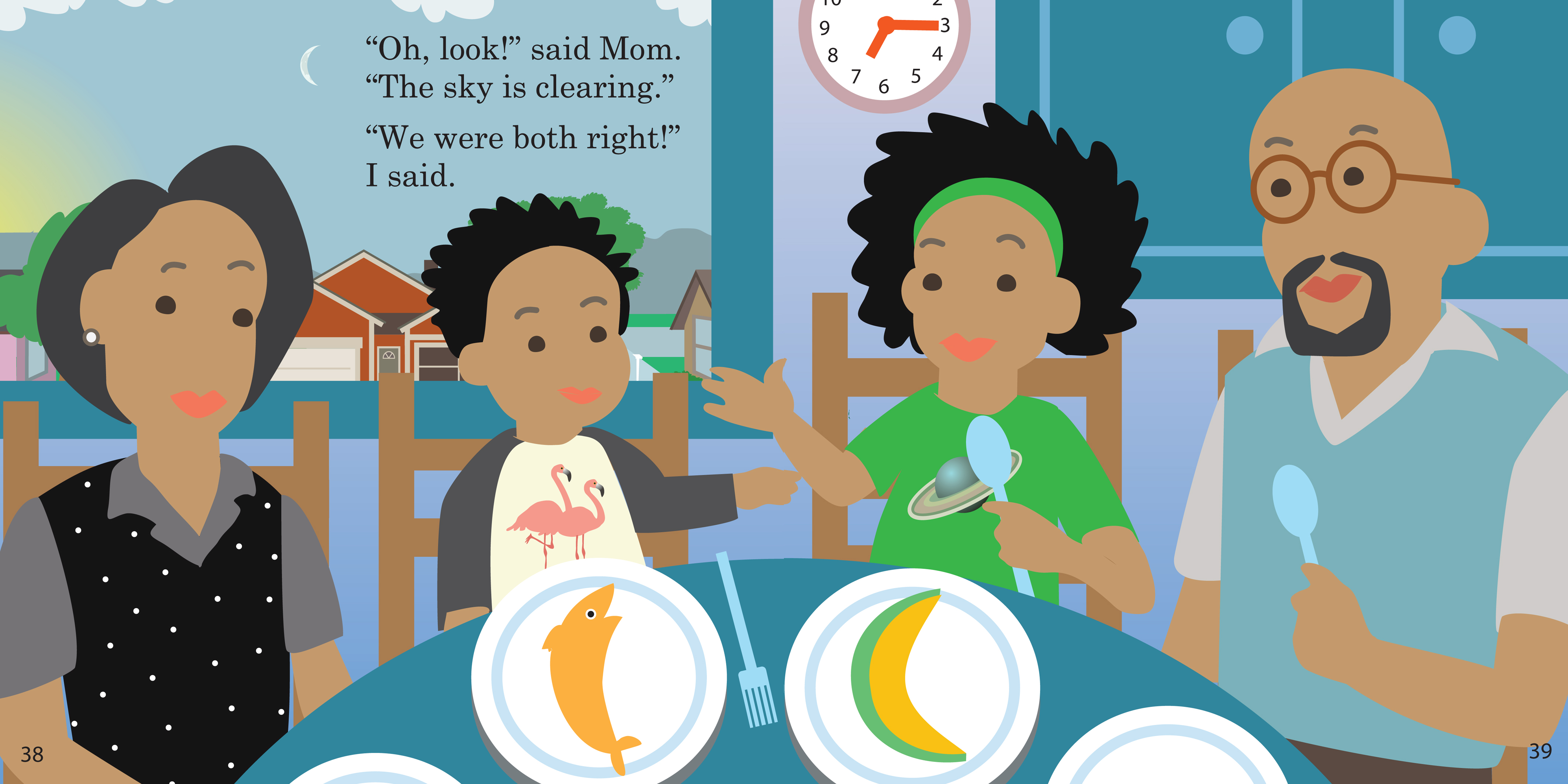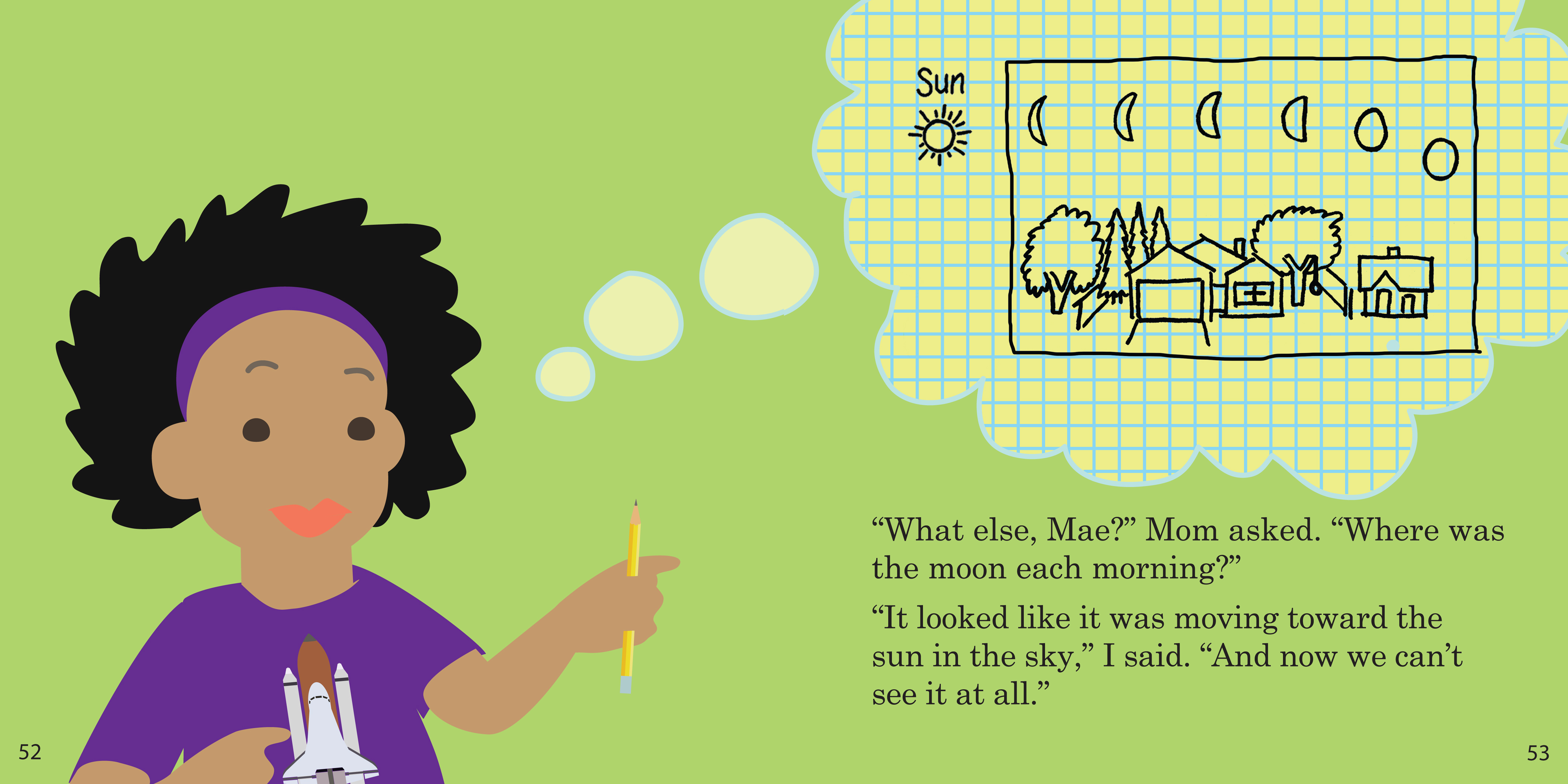 Author: Meg Gower
Illustrator: David Barker
Editors / Educators: Anna Hurst, Theresa Summer, Eva Furmanska
Evaluators: Sasha Palmquist & Monae Verbeke (both from the Institute for Learning Innovation)
Researchers: Dr. Julia Plummer (Penn State), Dr. Maureen Callanan (UCSC), Dr. Jennifer Jipson (Cal Poly)
Wholesale Orders: Please contact service@astrosociety.org or 415-715-1414
---